2021
Wednesdays | 6:30PM
Main Venue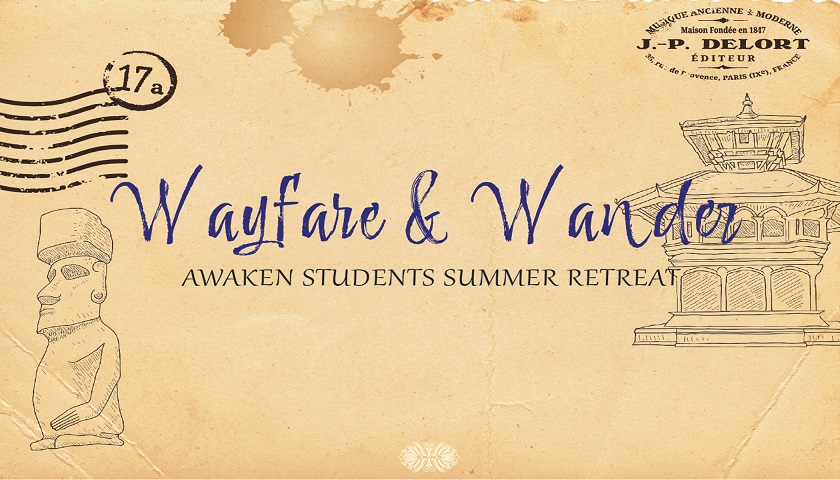 Join AWKN STDNTS for our 2021 Summer Retreat: Wayfare & Wander for a trip around the world without ever leaving Clarksville! We will spend three days and two nights participating in worship, teaching, games and more! The event cost of $50 will include all meals and activities for the weekend and trust us, you're not going to want to miss it!
We want to create a welcoming environment for students to spend a few days completely focused on their relationship with Christ and encourage them to live lives boldly for the gospel as they start the new school year!
FAST FACTS:
- This event is for middle and high school students
- Cost: $50 per student (cost includes all meals, transportation as necessary, and activities)
- July 29th-31st
- This is an OVERNIGHT event and students and leaders will spend the night at host homes (all volunteers have been vetted thoroughly to ensure the safety of our students)
"The wicked flee when no one pursues, but the righteous are bold as a lion." Proverbs 28:1
Our primary goal is to equip each student to be active in the church and to live
a life of boldness that stems from a personal foundation of faith in Jesus.
AWKN STDNTS
Wednesday Nights 6:30PM-8:00PM
Worship/Teaching/Small Groups
SUMMER GAMES
Saturday Nights 6:00-7:30PM
Valleybrook Park
Come Dressed to play games, games, and more games!
WAYFARE & WONDER
July 29th-31st
More details above


Jesus welcomes people just as they
are and challenges them to live
differently, and we do the same! We
challenge students to ask questions
and live out what they learn. We 
encourage them to serve, both on
Sunday's and in their everyday lives.
Life is beter together, live it with
us!